Felix Auger-Aliassime says he is gaining confidence in his game as he secured a place in the quarter-finals of the Adelaide International with victory over James Duckworth on Wednesday.
The 19-year-old Canadian played a perfect second-set tiebreak to dismiss Duckworth 6-3, 7-6(0) and set up a showdown with South Australian Alex Bolt.
Auger-Aliassime, ranked 22 in the world, has enjoyed a rapid rise in 2019, but was hampered by injuries towards the tail-end of the season, and is looking to win back-to-back singles matches for the first time since early August in Montreal.
He went 1-3 in singles at the ATP Cup last week, and 2-1 in doubles, but says he is feeling more comfortable with each day of training, and received a welcome confidence boost with his victory over Duckworth in Adelaide.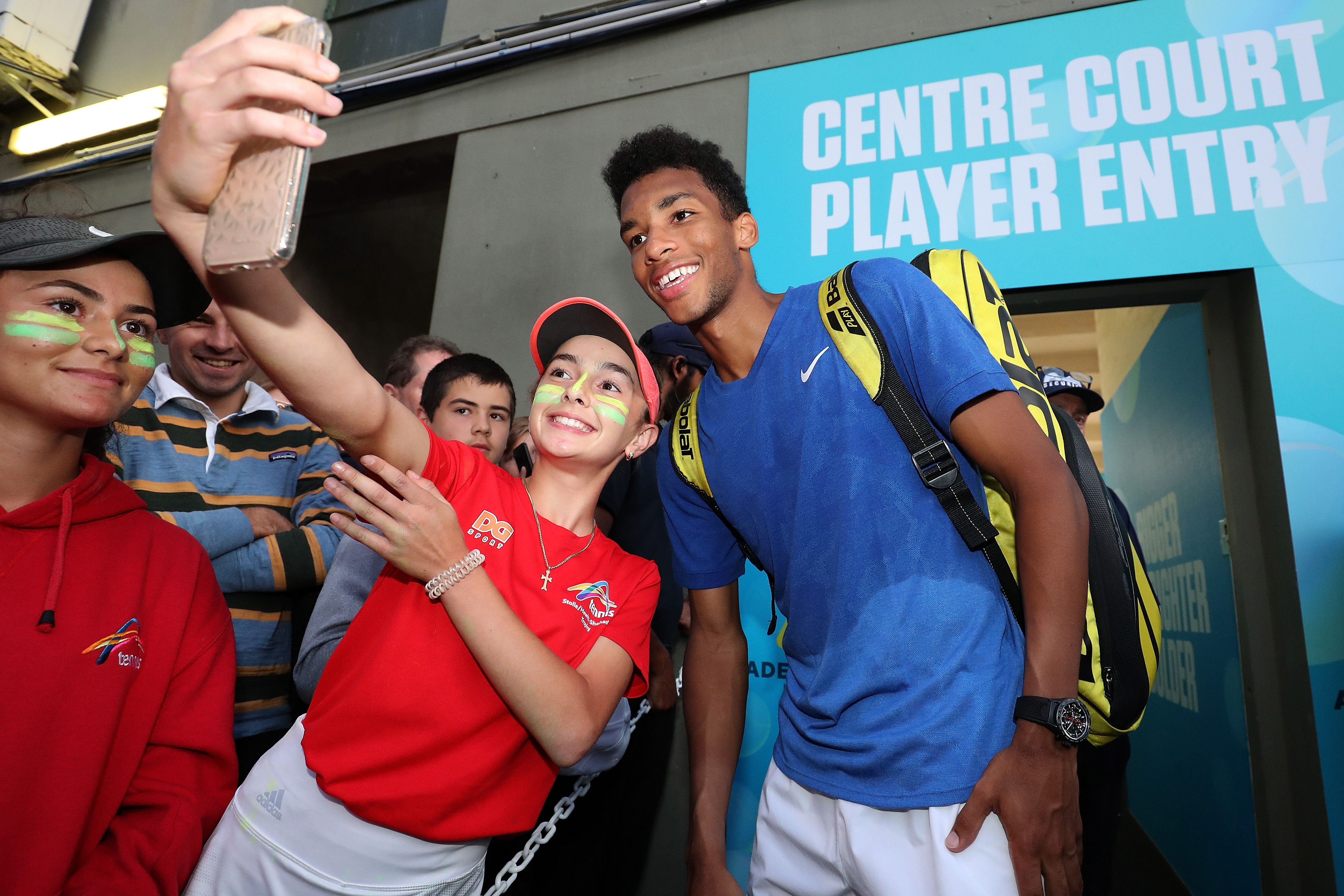 "I feel better and better every day. Yesterday I had my last day of practice before the tournament. I just felt like, 'Okay, my game's in a good place'," said Auger-Aliassime.
"Obviously you're never sure when the results are going to come. You can win or lose like the match today. But at the back of my mind, now I know that good things could be coming eventually, so I feel like I'm in a good place in my mind and in my game.
"I feel like I have adapted to the conditions. I feel well, and I think it was a good decision also to come early, play two tournaments before Melbourne to get some more matches in and definitely a good decision."
Spanish No.4 seed Pablo Carreno Busta was victorious in his first singles match of 2020, taking down Frenchman Jeremy Chardy 6-3, 6-2.
Carreno Busta arrived late from Sydney, where he helped Spain reach the ATP Cup final with some solid doubles performances.
"Of course it's a very good opportunity for me to be near Rafa [Nadal], near Roberto [Bautista Agut], all the team was amazing the last week," said Carreno Busta, who squares off with South African qualifier Lloyd Harris in the quarter-finals.
https://www.instagram.com/p/B7VBqInjQWu/
"We lost in the final but it was an amazing tournament and we hope to continue this way because I think we have a very good group, we're very good friends.
"I was playing also good in the ATP Cup, I couldn't play singles, because I have two top-10s in my team so it's difficult to play singles but I have the opportunity to play some doubles and it was very important to get wins and get confidence for my first singles match."
Meanwhile, Danielle Collins' love affair with Australia continues as the American booked a ticket to the quarter-finals with a dominant 6-3, 6-1 display against her compatriot and No.7 seed Sofia Kenin.
Collins, who made the Australian Open semi-finals last year on her tournament main draw debut, is recapturing her form after a difficult 2019 that saw her get diagnosed with rheumatoid arthritis.
With the right medication keeping her condition under control, and with a new full team around her that includes three Australians – her coach Jay Gooding, her boyfriend and fitness trainer Tom Couch, and her physiotherapist (also Couch's cousin) Evie Maguire – Collins is back thriving again on the blue courts Down Under.
https://twitter.com/AdelaideTennis/status/1217343246529024001
"I love being here in Australia, and going out doing what I love in front of so many awesome fans that come to support us," said the world No.27.
"I just always have a great time playing here. It doesn't really matter the result honestly, I just love being here."
Elsewhere, Marketa Vondrousova surprised even herself by dishing out a 6-0, 6-0 defeat to Australian qualifier Arina Rodionova. It was Vondrousova's second match back from wrist surgery – and second in six months – and she now takes on world No.1 Ashleigh Barty in the last-eight on Thursday.
"For sure it's a surprise. It's a big tournament and I didn't play for such a long time. I'm really surprised I'm playing that well. I'm so happy with my game," said the French Open runner-up.
Her upcoming clash with Barty will be a rematch of their Roland Garros final from seven months ago, which saw the Australian lift her maiden Grand Slam title.
"It's going to be tough, she's at home and she's playing really well, she is the first in the world, so I'm expecting a tough match. I lost to her twice, so we'll see tomorrow. I'm just really looking forward to it," said Vondrousova.
https://twitter.com/AdelaideTennis/status/1217371360181157888
No.6 seed Aryna Sabalenka fought past American lefty Bernarda Pera 7-6(4), 6-2 to set up an intriguing quarter-final against world No.4 Simona Halep.
Croatian Donna Vekic withstood the challenge of her friend Maria Sakkari to come back and beat her 2-6, 7-5, 6-1.
"I think the first set she was playing unbelievable and I was just a little bit slow and behind in all the rallies. I was also playing the balls that she likes, just clean balls. I tried to mix it up a little bit to break her rhythm and tried to get myself a little bit more into the match because the first set was just one way only," said Vekic, who plays Dayana Yastremska for a place in the semi-finals.
Yastremska advanced after her opponent Angelique Kerber retired with a left hamstring injury while down 6-3, 2-0 against the 19-year-old Ukrainian.