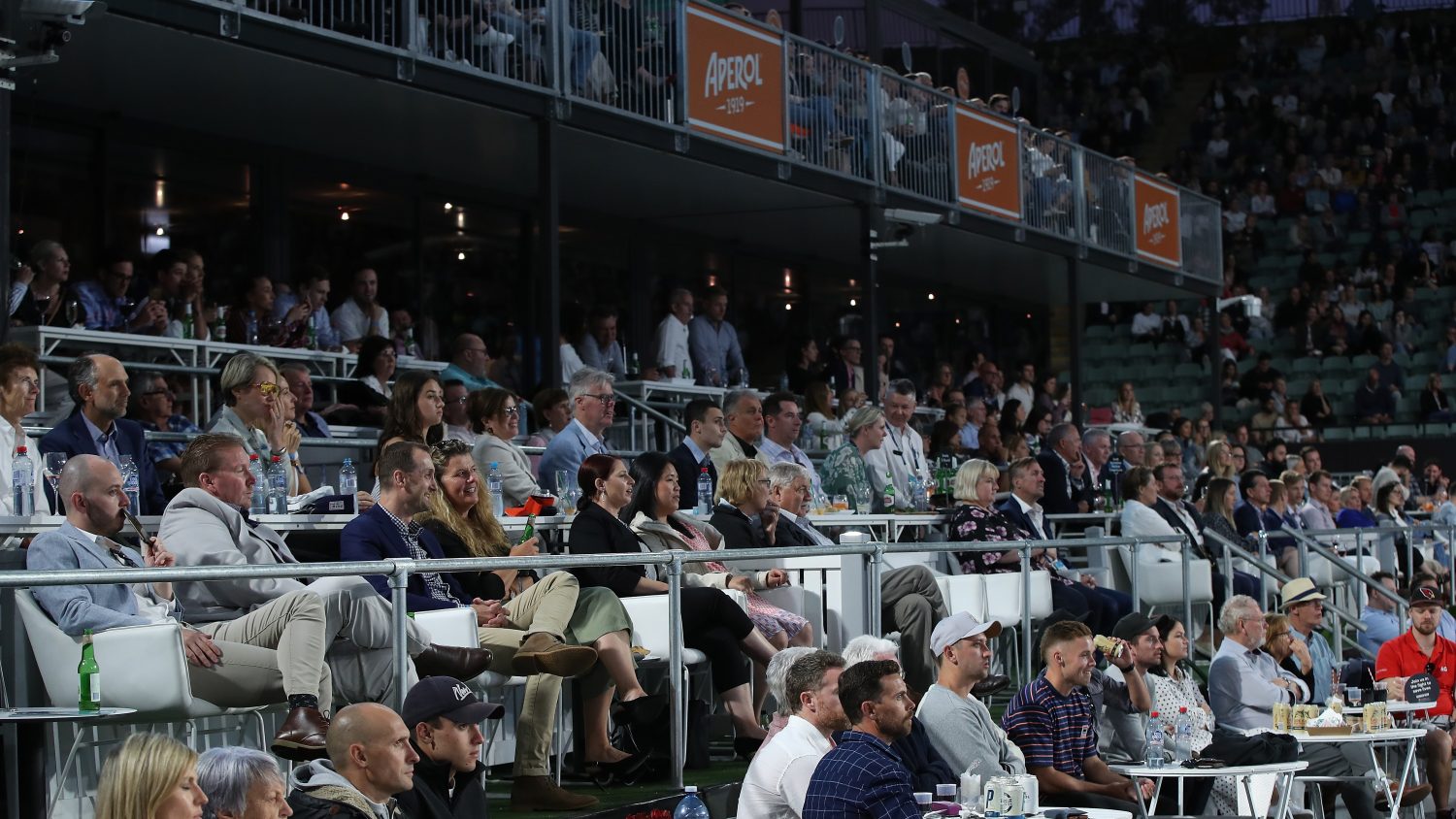 WATCH THE TENNIS IN STYLE!
If you're looking for a premium experience at the Adelaide International, then we've got you covered.
Enjoy gourmet food and beverage options from one of our relaxed and personal corporate facilities.
Champions Suite 
The Champions Suite is Memorial Drive's premium corporate facility. Located on the Eastern side of centre court the Champions Suite's prime location overlooks all the tennis action, offering air-conditioned indoor comfort alongside spectacular covered outdoor viewing.
Baseline Club Finals Package
Located in the North Stand, the Baseline Box offers the true tennis enthusiast the ideal experience to watch all the word-class tennis on offer. Your premium cushioned reserved seat, located under cover right behind the baseline, will ensure you enjoy your tennis action up close in comfort and style. Friday and Saturday sessions come as an all inclusive food and beverage package.
Information on corporate packages can be found in the Adelaide International 2021 Corporate Hospitality Brochure
SECURE YOUR BOOKING BY 30 SEPTEMBER 2020 TO RECEIVE 10% DISCOUNT ON YOUR PACKAGE!

To book and for further enquiries, please email Sarah Horgan, [email protected]