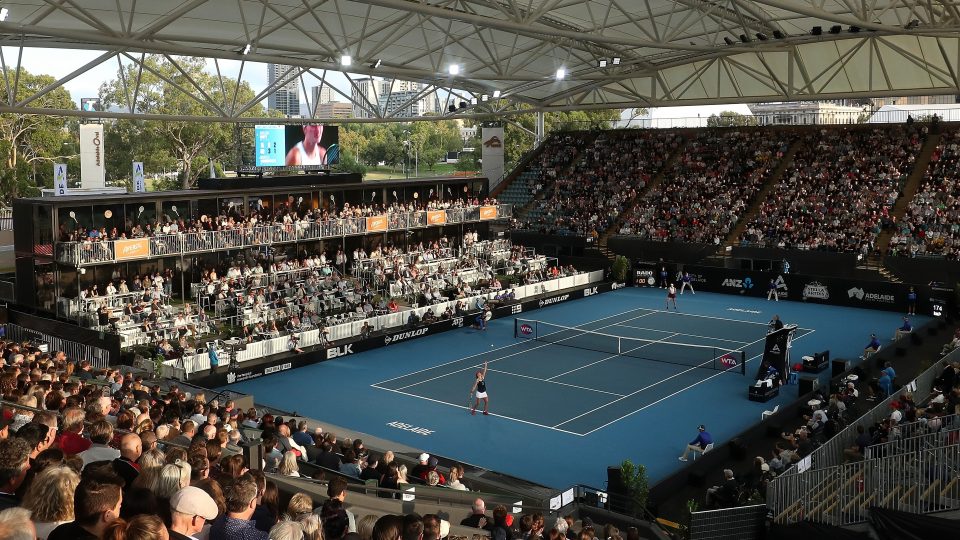 Close out the Summer of Tennis with the Adelaide International, live at Memorial Drive!
This world class women's event will showcase some of the best female players battle it out with over 60 matches across the tournament.
Whether you are entertaining clients, or going with friends, flexible hospitality packages mean you have greater choice to experience world class tennis in style!
Champions Suite Finals Package
The Champions Suite is Memorial Drive's premium corporate facility. Located on the East & West sides of centre court the Champions Suite's prime location overlooks all the tennis action, offering air-conditioned indoor comfort alongside spectacular covered outdoor viewing.
Baseline Box Finals Package 
Located in the North Stand, the Baseline Box offers the true tennis enthusiast the ideal experience to watch all the word-class tennis on offer. Your premium reserved seat, located under cover right behind the baseline, will ensure you enjoy your tennis action up close in comfort and style.
Information & pricing for all our corporate packages can be found here: Adelaide International 2021 Corporate Hospitality Brochure
For Champions Suite Finals Package and Baseline Box Finals Package booking please contact Sarah Horgan at Tennis SA: [email protected]

HOSPITALITY PACKAGES ON SALE VIA TICKETMASTER
Courtside Tables
Bring along some friends and watch the tennis in style courtside! Your ticket gives you a premium experience to see all the tennis action up close.
The Sundeck 
Located on the roof of the East and West corporate hospitality structure, the Sundeck offers patrons a premium viewing experience of all the tennis action on centre court.
For Courtside Tables and The Sundeck bookings please visit Ticketmaster
Adelaide International 2021 Corporate Hospitality FAQs